Workshops intended to bring peace & play back into your day.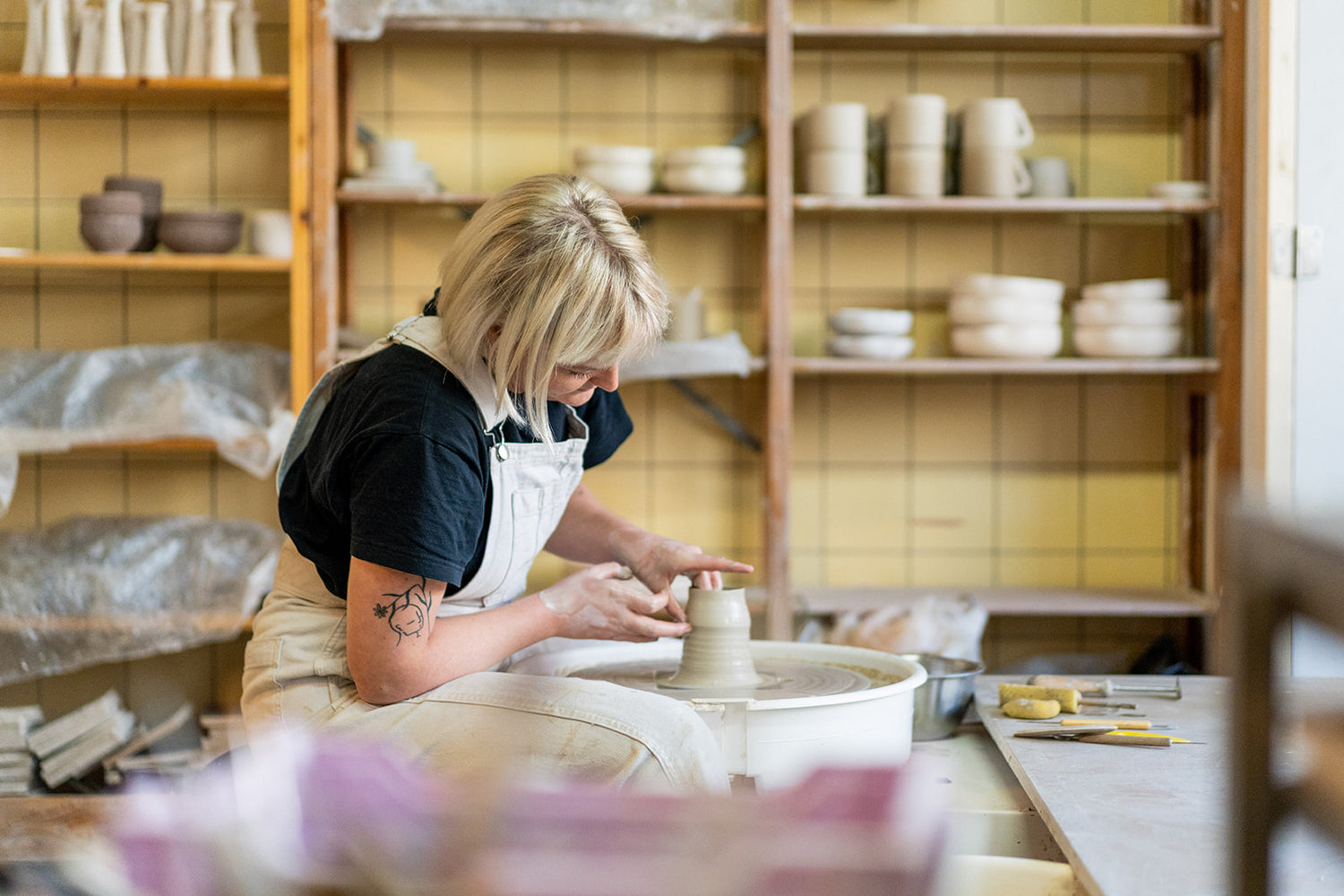 Wekelijks openen we ons atelier en organiseren we workshops en lessenreeksen keramiek. Ontdek het pottenbakken en alles dat zich achter deze eeuwen oude ambacht schuilhoudt.
Ook te boeken als privéworkshop met een kleine groep. (4p voor draaiworkshop) Contacteer ons via mail om samen een datum te kiezen.
Discover our workshops
Workshop - Draaien

Deze workshops geven een introductie tot keramiek en het gebruik van een draaischijf.

-

Duur 2u - Max. 4 pers.

incl. 3 stuks

-

€ 80,-

Boek nu

Lessenreeks - Draaien

Deze lessenreeks is voor beginners die de kunst van het draaien beter onder de knie willen krijgen.

In 3 lessen gaan we samen opzoek naar jouw flow en leer je elk aspect van het pottenbakken.

-

3x 2u avondles - Max. 4 pers.

incl. 6 stuks

-

€ 205,-

Boek nu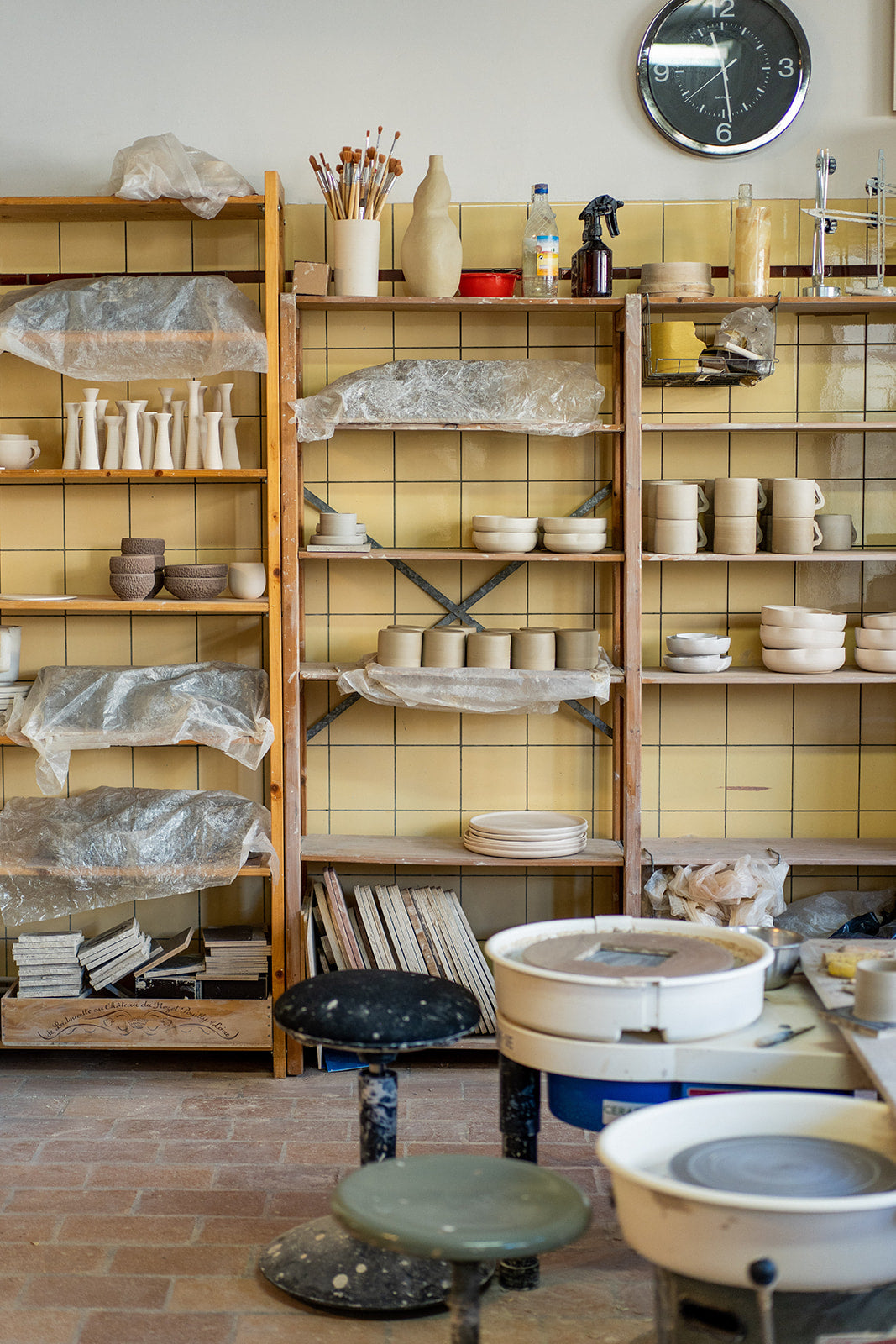 Get creative together
We geven ook privé workshops voor verjaardagen, teambuildings of elke andere gelegenheid om samen te komen met vrienden. (Max. 4 personen)
Contacteer ons voor meer info, data en tarieven.
Een speciale gelegenheid? Wij kunnen ook een hapje en drankje verzorgen.